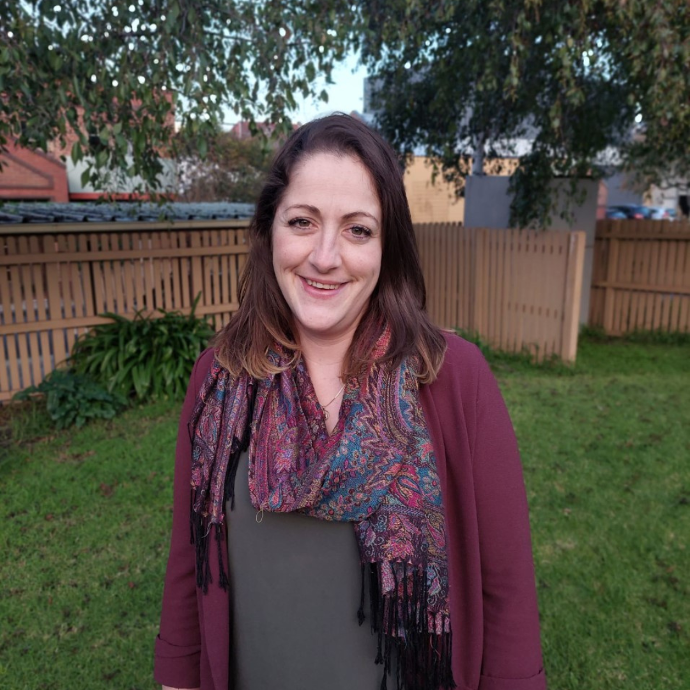 Claire Paino
Claire lives and works on Wurundjeri Country. Claire has worked as an Early Childhood Educator for 13 years in Long Day Care, Kindergarten and OSHC settings, most recently as an Assistant Coordinator and Educational Leader.
After years of working as an Educator, Claire developed enthusiasm for curriculum development which reflects the services local context and community. Claire worked as an Inclusion Support Consultant and developed a particular interest in creating more inclusive environments in Early childhood. This interest in Inclusion led her to complete a Bachelor of Social Sciences (Behavioural Studies), which developed her understanding of psychology, attachment, and children's development.
Claire is an advocate for play and for the protective benefits of high-quality Early Childhood Education and Care, for children's wellbeing now and in the future. Claire's other experience involves developing positive workplace culture to support wellbeing of Educators and families. Claire has keen interest in policy and philosophy development and quality improvement projects which support this important work.
Claire is also an Early Parenting Practitioner, working in space with families to support their understanding of attachment, behaviour and play. Claire enjoys working with Educators, through a strength-based approach, to help them to realise and action their goals in their communities.