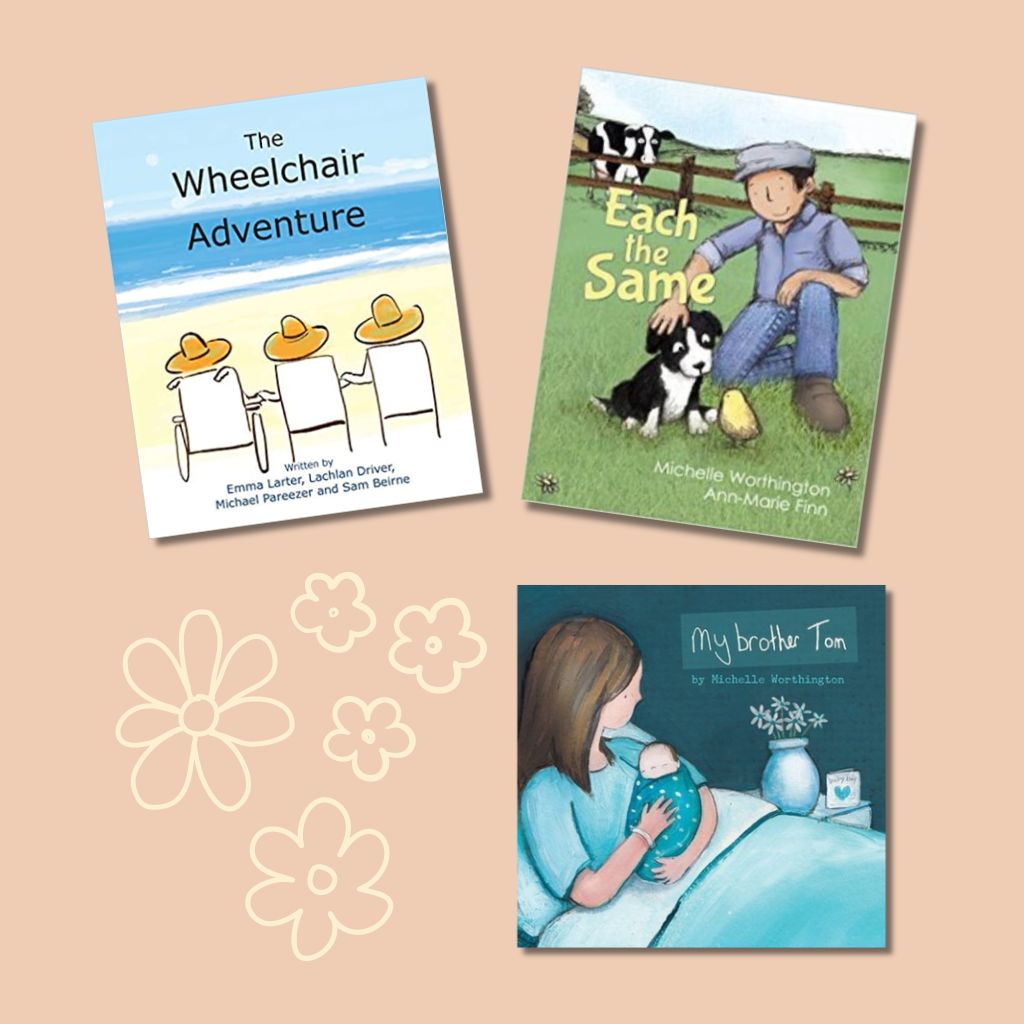 The Diversity Book Bundle
The Diversity Bundle

These Books have read along videos on YouTube.

Each the Same
The cows are in the milking shed, the horses are in the stable and the sheep are in the field. They all have their jobs to do to help make the farm a happy place to live. Someone s squelching in the mud and it s not the pigs. Who can it be?

Super Nicholas
When a little boy with alternate abilities is born into a family of super heroes, it can be tough to make everyone happy. Nicholas has a heart as big as the sun and he can shine just as bright, even without super strength, super speed or being able to fly. His superpower is kindness and when it comes time to save the day, it's the most powerful of them all.

The Wheelchair Adventure
One perfectly ordinary day, four friends arrive at school
and are transported on an amazing, extra-ordinary
trip to all their favourite places, doing what they love to do best.
Where will they turn up next on their wheelchair adventure?
---
---
Share this product: